In terms of sheer number of scripted television shows produced, 2019 will be hard to top, with a whopping 532 series airing across all networks, cable, and streaming services, according to the man who coined the term Peak TV. It's easy to argue that, while the percentage of quality shows has gone down over the past decade, there's never been more to love or a wider variety of programming to watch. We're into it.
What notable new and returning shows are on tap for 2020? Just bookmark this curated list of the most promising new TV series and returning favorites coming to a small screen near you.
Thrillist's Best (and the Rest): What's the Perfect Fast Food Meal?
Year of the Rabbit
IFC, Feb. 19
The Brits have already seen Matt Berry's latest comedy series when it aired on Channel 4 last summer, but now the rest of us will see what this Sherlock Holmes-inspired detective spoof is all about. Berry stars as the titular and constantly drunk Detective Inspector Rabbit solving crimes in a Victorian-era London, and the show features cameo from comedy bigwigs like Taika Waititi and Jemaine Clement. — Leanne Butkovic
(Watch the trailer)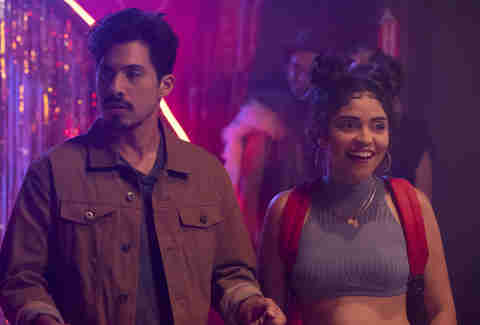 Gentefied
Netflix, Feb. 21
Gente-fied: The Digital Series is getting the Netflix comedy treatment, courtesy of executive producers America Ferrera and Wilmer Valderrama, among others. The series follows a group of Mexican-American cousins in LA's Boyle Heights neighborhood as the area continues to be gentrified and they work hard to keep their grandfather's taco shop afloat. — Sadie Bell
(Watch the trailer)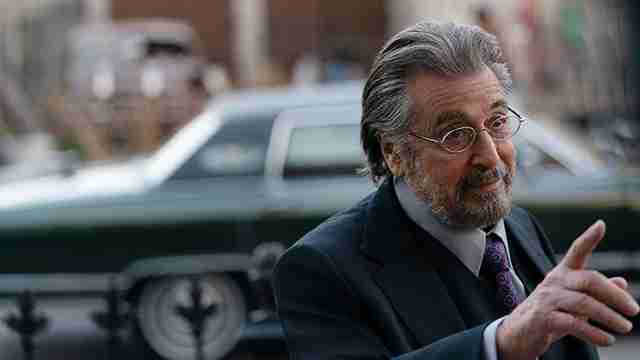 Hunters
Amazon Prime, Feb. 21
Here's an easy sell: Al Pacino and Jordan Peele team up to kill some Nazis. The Get Out director executive-produces this Amazon show in which Pacino plays a Jewish man leading a team of people tracking down Nazis living in America in the late 1970s. Logan Lerman, Carol Kane, Josh Radnor, Dylan Baker and Lena Olin also star. — Esther Zuckerman
(Watch the trailer)
Better Call Saul
AMC, Feb. 23
After four seasons of watching Jimmy McGill (Bob Odenkirk) increasingly become the criminal lawyer that Walter White knew, it's been a long road to finally get to "call Saul" in this Breaking Bad spin-off. But now that he's registered his professional name, it seems like fans are finally getting the two show's timelines nearly lining up as the delayed fifth season finally arrives. — SB
(Watch the teaser)
The Walking Dead
AMC, Feb. 23
Yes, there's already a spin-off on air and, yes, another spin-off is due to premiere this spring — but alas, The Walking Dead is still alive. It's onto Season 10.5, baby! Expect typical zombie gore in the second half of Season 10, and look ahead to Season 11, when fan-favorite character Maggie (played by Lauren Cohan) returning to the series after departing during Season 8 to star in ABC's quickly canceled Whiskey Cavalier. — SB
(Watch the teaser)
I Am Not Okay With This
Netflix, Feb. 26
I Am Very Okay With This new series. The team behind The End of the F***ing World are back for another adaptation of a Charles Forsman graphic novel. It should be just as melodramatic, following a teenage girl (Sophia Lillis) grieving the recent death of her father and coming to terms with her sexuality… as well as newfound superpowers. Bring on the angst. — SB
(Watch the teaser)
Altered Carbon
Netflix, Feb. 27
Time for your re-sleeving process to wrap up because soon you can tune into the second season of Altered Carbon. The sci-fi series about a future where human consciousness transcends death by being transferred to different bodies returns with the main character Takeshi Kovacs waking up in a new sleeve (the body of Anthony Mackie instead of Joel Kinnaman), finding his planet's now at war. — SB
(Watch the trailer)
Dispatches From Elsewhere
AMC, Mar. 1
Series creator and star Jason Segel plays a sadsack in need of a purpose who stumbles upon a mysterious puzzle that sends him down a figurative rabbit hole that simultaneously makes him question his sanity. He meets other solvers along the way. Think The OA meets Lodge 49 — in other words, compelling TV. — John Sellers
(Watch the trailer)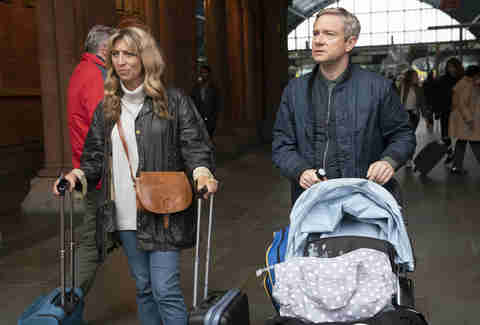 Breeders
FX, March 2
Martin Freeman and Daisy Haggard play a married couple and overwhelmed parents who love/hate their children in this curmudgeon-y prestige comedy. FX may have titles that are a similar concept like Better Things, but this new series throws an estranged father into the mix to keep things interesting. — SB
(Watch the trailer)
Dave
FXX, March 4
Lil Dicky (AKA Dave Burd) thinks he's destined to be one of the best rappers of all time, or at least the version of himself he's playing in this series that he co-created and stars in does. The comedy sees Burd as a neurotic man obsessed with pursuing a rap career, seeking help from eccentric friends to see if he can actually make it big. — SB
(Watch the trailer)
Twenties
BET, Mar. 4
Before Lena Waithe was writing screenplays like Queen & Slim or had won an Emmy for a Masters of None episode, she created a buzz-bin YouTube pilot presentation Twenties — which is finally getting the official show treatment on BET. Like the title suggests, the comedy focuses on a group of 20-somethings coming of age, in particular a queer woman named Hattie (Jonica T. Gibbs) and her two straight best friends, focusing on her ambition to make it as a black TV writer. — SB
(Watch the trailer)
Better Things
FX, Mar. 5
Season 4 of this comedy starring/directed/written by Pamela Adlon is on the way. This time around mother-daughter tensions are said to continue to arise in their household, and if you know/have raised/have been a teenage girl, you can expect the new episodes to get pretty, hilariously nasty. — SB
(Watch the trailer)
Devs
Hulu, Mar. 5
After her boyfriend disappears, a computer engineer (Sonoya Mizuno) investigates a strange quantum computing company called Amaya, run by a mysterious engineer (Nick Offerman). That's pretty much all we know about the plot of Devs, though it seems to have some flavors of Maniac, the 2018 genre-bending Netflix miniseries about a group of people in a pharmaceutical trial (in which Mizuno also stars). Creator Alex Garland, fresh from his sci-fi psychothriller Annihilation, turns from film to TV for this miniseries, inspired in part by the director's obsessions with determinism and free will. — Emma Stefansky
(Watch the trailer)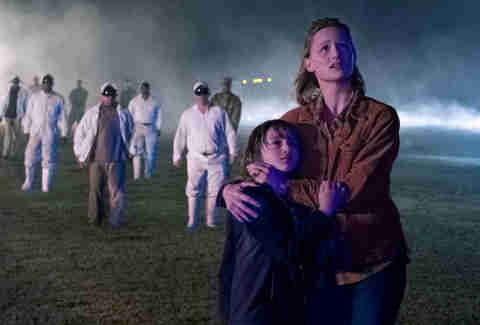 Amazing Stories
Apple TV+, March 6
It's a reboot, sure, but they could've maybe revamped the title of this Steven Spielberg-created anthology series a bit for an era crowded with streaming options. It's just not good enough to claim these stories will truly be "amazing," though there may indeed be some pretty good tales spun over the course of a 10-episode season of sci-fi fun. According to Apple's March 2019 event, they have to be the "best stories ever told." Spielberg himself showed up to the event to help announce the new Apple+ streaming app, and he let slip that at least one episode of Amazing Stories will feature a World War 2 pilot. Cool. The entire season, Spielberg promised, will be connected through a single thematic thread — likely the thread of "amazingness." — SB
The Most Dangerous Animal of All
FX, Mar. 6
No one has a perfect relationship with their parents, but, you know, what if you suspected one of them was an infamous serial killer? That'd be crazy — and is the stranger-than-fiction plot of this true crime docuseries about a man who in his search for his biological father was lead to believe he could be the Zodiac Killer. — SB
ZeroZeroZero
Amazon, Mar. 6
TV seems addicted to series about the drug trade because another one is on the way, this coming to Prime. The team behind the show Gomorrah, based on Roberto Saviano's book of the same name, is adapting another one of the writers works which focuses on the implications of cocaine trafficking. Andrea Riseborough, Dane DeHaan, and Gabriel Byrne lead the cast. — SB
(Watch the trailer)
Flack
Pop, March 13
The Anna-Paquin-is-a-publicist series is back for Season 2. While her job working for a high profile PR firm is meant to focus on trouble celebrities, the next season finds her picking up after the fallouts of her own addiction issues. — SB
(Watch the trailer)
The Pale Horse
Amazon Prime, March 13
Spooky! An Agatha Christie adaptation is on the way. This classic focuses on the mysterious death of a woman who is found with a list of names written in her shoe, turning the strange instance into an investigation into both the murder and who's on the list. There's also witches! Spooky indeed. — SB
(Watch the trailer)
Black Monday
Showtime, Mar. 15
The '80s fashion, particularly Don Cheadle's hair, isn't the only thing that's great about this Wall Street comedy produced by Cheadle, Seth Rogen, and Evan Goldberg. Season 1 may have been about the lead up to the '87 stock market crash, but now it'll focus on the newfound power of the show's former underdogs. — SB
(Watch the trailer)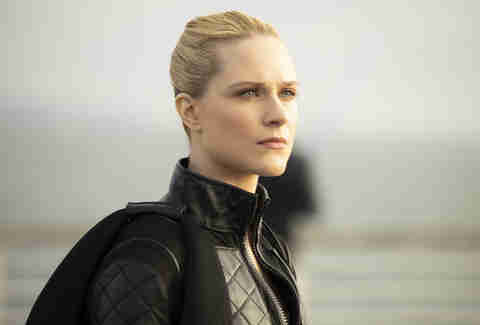 Westworld
HBO, Mar. 15
Get ready to be even more confused, because now Westworld is back for Season 3. Now that the bots are no longer in the park, tune in for even more AI in the real world insanity, plus, new cast member Aaron Paul. — SB
(Watch the trailer)
My Brilliant Friend: The Story of a New Name
HBO, Mar. 16
In 2018, an adaptation of Elena Ferrante's beloved novel My Brilliant Friend debuted on HBO, and despite only covering the first of the four-part series and being billed as a miniseries, the show is coming back. Season 2 will follow the second of the books, continuing to follow the powerful friendship of two Italian women, Elena Greco and Raffaella "Lila" Cerullo. — SB
(Watch the trailer)
The Plot Against America
HBO, Mar. 16
The Wire and The Deuce creator David Simon will adapt, with co-creator Ed Burns, the late novelist Philip Roth's book of the same name, which imagines what would happen if noted Hitler supporter Charles Lindbergh became president and turned America toward fascism. Who knows what that would look like! The six-episode miniseries will star Winona Ryder, Zoe Kazan, and John Turturro. — Anthony Schneck
(Watch the trailer)
Little Fires Everywhere
Hulu, Mar. 18
Celeste Ng's '90s-set novel about class and race conflicts in the ostensibly pristine community of Shaker Heights, Ohio, comes to Hulu courtesy of Reese Witherspoon's production company. Witherspoon plays yet another overbearing, all-too-perfect mother coming apart at the seams, while Kerry Washington plays an artist who moves to the town with her daughter in tow. Over the course of the limited series, their lives intertwine as their children bond. — EZ
(Watch the trailer)
The Letter for the King
Netflix, Mar. 20
With The Witcher a hit and Cursed on the way, it looks like Netflix is really getting in on the Medieval fantasy space. The Letter for the King is based on Tonke Dragt's Dutch fantasy epic about kingdoms at war and a young aspiring knight named Tiuri (Amir Wilson from His Dark Materials) while on a simple quest of delivering a letter discovers the prophecy of a hero destined to return their home to peace. — SB
(Watch the trailer)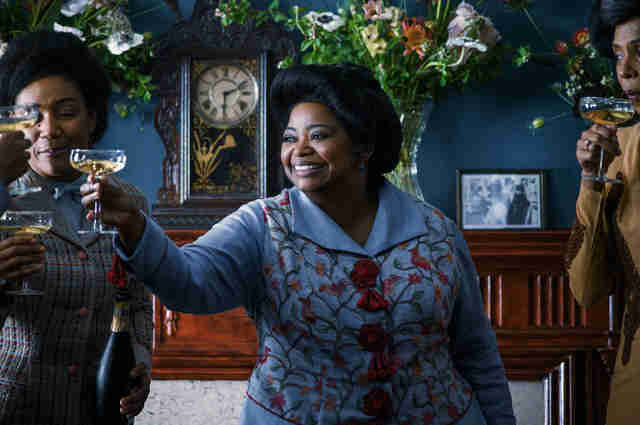 Self Made: Inspired by the Life of Madam C.J. Walker
Netflix, Mar. 20
Octavia Spencer stars as the title character in a biopic miniseries about the hair care pioneer and philanthropist, the wealthiest self-made woman in America at the time of her death in 1919. Tiffany Haddish co-stars as Walker's daughter and president of the Madam C.J. Walker Manufacturing Company. — AS
After Life
Netflix, Mar. 24
Did you know Ricky Gervais has a Netflix show? Well, he does, and it's actually approaching the release of its second season. The dramedy finds the comedian continuing to grieve the loss of his wife, attempting to forge his lost friendships in Season 2. –– SB
One Day at a Time
POP TV, Mar. 24
Shout out to POP TV for saving one of the most heartwarming sitcoms today, which was one of Netflix's brutal casualties last year before it was picked up again. All of the Alverez family regulars will be back to make you laugh until you cry and also just cry. — SB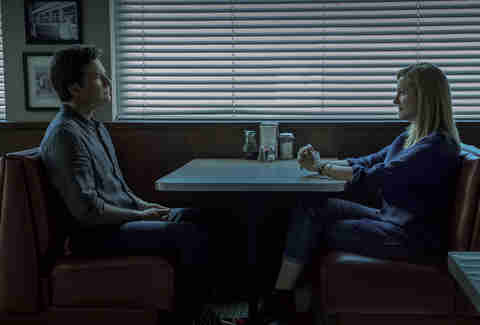 Ozark
Netflix, Mar. 27
The Byrde family may have opened a money laundering operation in the form of an underground casino, but by no means is it fun and games. The Jason Batemen-helmed drama is onto its third season, which is said to turn its focus onto Laura Linney's character Wendy and her brother who comes into town to shake up their operation. — SB
Beef House
Adult Swim, Mar. 29
If you missed Tim and Eric, you're in for some good news because they certainly missed each other: On the heels of their Mandatory Attendance tour, the two are back tag-teaming it on a new sitcom. Tim Heidecker and Eric Wareheim star as roomies — playing a slacker and stay-at-home husband, respectively — living with each other, as well as Eric's wife (Jamie-Lynn Sigler) and three others (Ron Auster, Ben Hur, Tennessee Luke) under one roof. It may sound like the classic setup of a multi-lead buddy sitcom, and hijinks are definitely to be expected, but assume they're a lot more deranged and of the Adult Swim variety. — SB
Home Before Dark
Apple TV+, April 3
This is inspired by Hilde Lysiak, the 12-year-old girl who publishes her own newspaper in Pennsylvania and got the scoop on a murder case. She's helped by her father, a former New York Daily News reporter. You can try to make this stuff up, but it's not recommended. The Florida Project's precocious star Brooklynn Prince will portray Lysiak; she'll be supported by Jim Sturgess, Abby Miller, and Louis Herthum. — SB
Deadwater Fell
Acorn TV, April 6
Broadchurch fans, put on your detective hats — another procedural featuring David Tennant is on the way. This time around, he's in the hot seat, though. He plays a father who is the only member of a seemingly normal family left alive after a fire kills his wife and children, leading to an investigation that proves not everything is as it seems. — SB
(Watch the trailer)
The Good Fight
CBS All Access, April 9
A Good Thing: The Good Fight is returning for Season 4. The new season finds Reddick, Boseman, and Lockhart entering unknown territory as they have to navigate the big firm that they are now a subsidiary of breathing down their necks. Christine Baranski continues to lead the charge of the law drama, and Hugh Dancy (Hannibal) is a new addition to the cast. — SB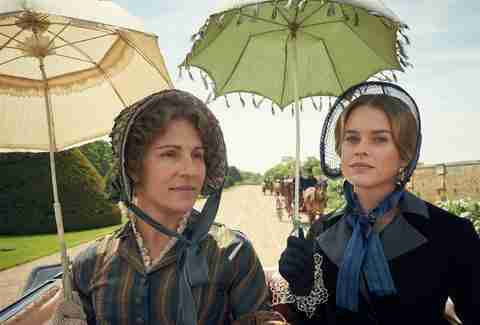 Belgravia
Epix, April 12
Created and produced by the same folks who brought us Downton Abbey, Belgravia won't be too much of a departure from Julian Fellowes and co.'s comfort zone: Belgravia is a period drama set among the 19th-century societal power struggles in London immediately before and 25 years after the Battle of Waterloo. The original story, penned by Fellowes, was published in 2016 as an experimental serialized novel in a standalone app. — LB
(Watch the trailer)
Insecure
HBO, April 12
Issa Rae's been busy; she executive produced A Black Lady Sketch show and has been raking in more film roles. Nevertheless, she found time to return to her little, Emmy-nominated, hit HBO comedy Insecure for a fourth season about her character Issa working on a new passion project and facing changing personal relationships. — SB
(Watch the trailer)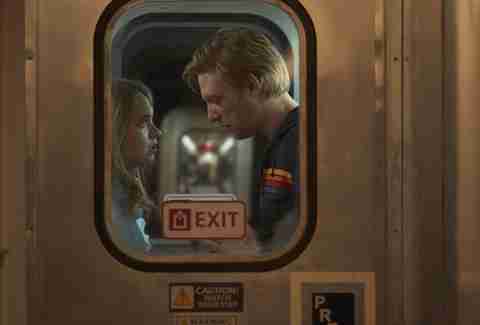 Run
HBO, April 12
Created by Fleabag's Phoebe Waller-Bridge and written by frequent PWB collaborator Vicky Jones, the comedic thriller Run pairs Ruby (Merritt Wever, fresh off her scene-stealing turn in Netflix's Marriage Story) and Billy (Domhnall Gleason) as old flames who follow through on a years-old pact together and hit the road. — LB
The Walking Dead: The World Beyond
AMC, April 12
Just when you thought there couldn't possibly be more Walking Dead, AMC brings you: more Walking Dead. This series is set 10 years after the apocalypse and will feature — gasp! — female protagonists. — AS
Mrs. America
Hulu, April 15
This sprawling series looks at women's rights in America and stars Cate Blanchett as Phyllis Schlafly, the conservative who brought down the Equal Rights Amendment. Originally an FX project that Disney's now moving to Hulu, Mrs. America comes from former Mad Men and Halt and Catch Fire writer Dahvi Waller. The cast has other big stars playing historical figures: Rose Byrne is Gloria Steinem, Uzo Aduba is Shirley Chisholm, Margo Martindale is Bella Abzug, and Tracey Ullman is Betty Friedan. — EZ
(Watch the trailer)
What We Do in the Shadows
FX, April 15
What oddball vampires Nadja, Laszlo, and Guillermo do in the shadows is utter spooky joy, so thank the dark lord that this comedy from Jermaine Clement is returning for Season 2. Taika Waititi who co-created the show and the original movie it's based on may not be back this time around, but Mark Hamill is joining the cast for several episodes, so, fair sacrifice. — SB
Fargo
FX, April 19
Youbetcha, Fargo is coming back. Noah Hawley's Coen Brothers-inspired anthology is moving out of the northern Midwest, though, and down to 1950s Kansas City for its long-awaited, fourth installment about battling Italian and black crime bosses. As always, the cast is stacked, featuring the likes of Chris Rock, Jason Schwartzman, Uzo Aduba, Timothy Olyphant, and many, many others. — SB
(Watch the trailer)
Killing Eve
BBC America, April 26
Eve (Sandra Oh) hasn't been killed yet, nor has she done much killing herself of the assassin she's now long been in pursuit of (Jodie Comer). At least… she's probably not dead. It may have been quite the cliff hanger last season whether Villanelle was dead or alive, but considering the show is great as a cat-and-mouse hunt, chances are she's still on the move. Their obsessive game and our obsessive binge-watching continues with Season 3 this April. — SB
Defending Jacob
Apple TV+, April 24
Back to the old IP. This limited series stars Captain America himself (Chris Evans) in an adaptation of William Landay's crime novel of the same name. Michelle Dockery and Jaeden Martell are set to co-star for the eight-episode run. — SB
Penny Dreadful: City of Angels
Showtime, April 26
Penny Dreadful fans praise Satan because a spin-off series is premiering this April. It's a period piece like the original, except it takes place in LA during the '30s era Golden Age of Hollywood and focuses on Mexican-American folklore and political tensions at the time. — SB
(Watch the trailer)
I Know This Much Is True
HBO, April
I know this much is true: This one is for the Mark Ruffalo fans. Why? The new limited series adaptation of Wally Lamb's novel of the same name sees the actor in both of the leading roles, playing a pair of twin brothers. The drama follows both of their lives as they and their family struggle with the effects of mental illness and work together towards forgiveness. The series comes from Derek Cianfrance (Blue Valentine, The Place Beyond the Pines), with Ruffalo on as executive producer, and sees a stacked cast featuring Melissa Leo, Imogen Poots, and others. — SB
Trying
Apple TV+, May 1
Cheerio — Apple TV+'s first British program is on the way. This one's produced by BBC Studios and a somber half hour comedy about a couple trying and struggling to get pregnant. The lead pair is played by Rafe Spall (Jurassic World: Fallen Kingdom) and Esther Smith (Harry Potter and the Cursed Child, Cuckoo). — SB
Billions
Showtime, May 3
Billions continues to be a money-maker. Season 5 of the drama airs this spring, with Julianna Marguiles and Corey Stoll making appearances. How those two will fair in the Billions universe is TBD, but Margulies is playing a sociology profession and Stoll will be a "social impact pioneer," which sounds like a billion dollar idea in itself. — SB
(Watch the teaser)
Archer
FXX, May 6
Believe it or not, Sterling Archer is finally waking up from that coma. While the animated series has taken its plot to totally divergent yet inventive heights like a noir-ish LA and outer-space as its lead has been comatose, Season 11 will take him back to his own reality. — SB
Solar Opposites
Hulu, May 8
Justin Roiland, co-creator of Rick & Morty, has another animated space-adjacent comedy in the works that Hulu has already greenlit for two 16-episode seasons. In Solar Opposites, an alien family plants themselves in flyover country after escaping an asteroid crash on their home planet. Is it our modern Third Rock from the Sun? The Simpsons with aliens? Who knows! Like Rick and Morty and Meeseeks and etc., Roiland will voice two of the main characters and presumably tons of randos the aliens encounter. The series will get a premiere at the SXSW Film Festival. — LB
The Third Day
HBO, May 11
Jude Law leads the cast of this mysterious six-part limited series from Dennis Kelly (Utopia). Blurring the lines between fantasy and reality, the adventure tale finds Law's character Sam traveling to a strange island off the British coast where he comes into contact with its unique inhabitants, eventually clashing with them as he begins to lose his sanity. — SB
The Great
Hulu, May 15
Legendary Russian empress Catherine the Great (who is known for being quite the seductress) is getting the sexy drama treatment. It's not to be confused with the HBO miniseries Catherine the Great with Helen Mirren that came out last year, here Elle Fanning stars as the ruler and it documents her young rise from living in Austria in the 17th century to be married off to a Russian ruler. — SB
(Watch the teaser)
Genius: Aretha
Nat Geo, May 25
Nat Geo's Genius biographic anthology series previously covered Albert Einstein and Pablo Picaso, and now it's turning its focus to one of music's greats, Aretha Franklin. Cynthia Erivo (Harriet, Widows) will be taking on the iconic soul singer, meaning she'll definitely be putting some R-E-S-P-E-C-T on her name. — SB
(Watch the trailer)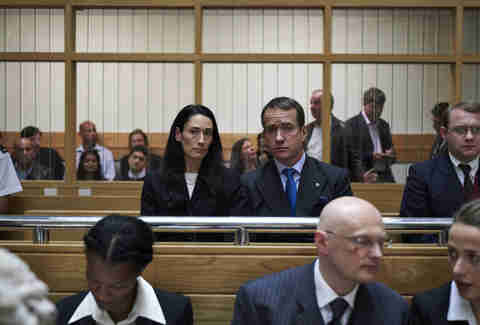 Quiz
AMC, May 25
No need to phone a friend: A bizarre scandal involving coughing in the audience on the original British version of Who Wants to Be a Millionaire? has been turned into a must-watch miniseries starring Michael Sheen, Fleabag costar Sian Clifford and Succession scene-stealer Matthew Macfadyen. — JS
Ramy
Hulu, May 29
Showrunner and star Ramy Youssef snagged a well-deserved Golden Globe for Season 1 of this comedy loosely based on his experience coming-of-age as a Muslim millennial. If his Globe win wasn't enough to convince you to catch up and watch the upcoming second season, he's hilarious and the show is great. Period. — SB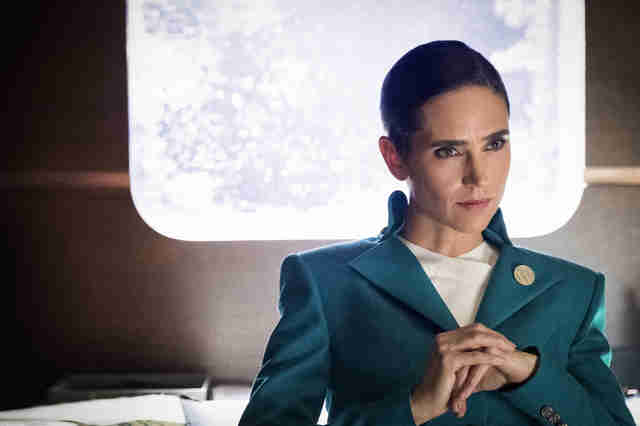 Snowpiercer
TNT, May 31
Bong Joon-ho's post-apocalyptic thriller, based on a French graphic novel about an endlessly moving mega-train that's divided by class, gets adapted for television, and we will be there for it, at least until we decide whether it's even remotely as mind-blowing as that 2013 movie was. Jennifer Connelly and Daveed Diggs star. — JS
(Watch the trailer)
Hollywood
Netflix, May
Ryan Murphy again taps Darren Criss (Glee, American Crime Story: The Assassination of Gianni Versace), this time not just for a role in front of the camera, but behind it as well. (Criss is an executive producer.) Hollywood has yet to get an exact premiere date and not much is known about the show yet, but it's set in the 1940s and will tell a variety of stories about people working in the film and sex industries in the Golden Age of Hollywood. Other alums of Murphy projects also turn up, notably Patti LuPone, Jim Parsons and Dylan McDermott also star, as will Samara Weaving (Ready or Not). — SB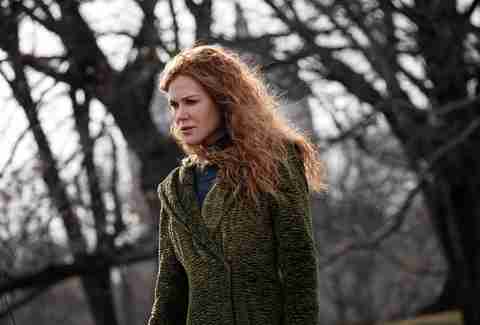 The Undoing
HBO, May
Nicole Kidman re-teams with Big Little Lies writer David E. Kelly for this miniseries adaptation of a novel about a successful marriage therapist whose life unravels after a murder. Hugh Grant plays the missing husband — there's always a missing husband! — and each episode will be directed by Bird Box filmmaker Susanne Bier, so expect plenty of twists and suspense from this one. — DJ
(Watch the trailer)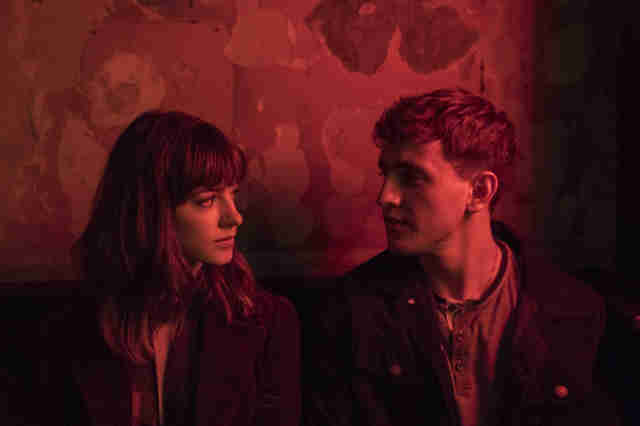 Normal People
Hulu, Spring
Based on the book of the same name by the queen of the millennial narrative, Sally Rooney (who adapted the book for Hulu with the playwright Alice Birch), this miniseries captures the intense intimacy that develops between Marianne (Daisy Edgar-Jones) and Connell (Paul Mescal), which twists and shatters as their social standings change. — EZ
(Watch the trailer)
Search Party
HBO Max, Spring
It was a long road — 18 months to be exact — since word on the state of this severely underrated cult dark comedy was announced. Luckily, the show about millennials caught up in missing persons investigations, murder, etc. starring Alia Shawkat found a new home at HBO Max. And not only will viewers be getting the highly anticipated third season, a fourth has already been confirmed. — SB
(Watch the teaser)
The Chi
Showtime, July 5
Showrunner Lena Waithe is going in front of the camera for the next season of her drama about a group South Side of Chicago residents coincidentally connected. She'll be playing a mayoral candidate, and R&B singer Luke James is also set to guest star. — SB
(Watch the trailer)
Central Park
Apple TV+, Summer
Ah, something original coming to Apple TV+! Don't get used to it. This animated musical comedy (yep, you read that right) from Bob's Burgers creator Loren Bouchard already has the green light for two seasons. Hopefully you like musical comedy, Josh Gad (one of the voices), and puns. Also attached are Kristen Bell, Stanley Tucci, Titus Burgess, Kathryn Hahn, Leslie Odom, Jr., and Daveed Diggs. — SB
Soulmates
AMC, Summer
Soulmates is basically Black Mirror meets Amazon Prime's Modern Love. Actually from Black Mirror writer William Bridges, the show is also an anthology set in the near future where science has reached a place where it's able to reveal who everybody's soulmate is. Season 1 will feature six different stories with varied tones and new cast members, each telling stories about true love. — SB
Impeachment: American Crime Story
FX, Sept. 27
If you can't get enough impeachment drama from your Twitter feed, this Ryan Murphy-produced FX mini-series about President Bill Clinton's 1998 impeachment should at least provide some historical perspective. Like the previous two American Crime Story seasons, the casting alone should make this an event: Clive Owen will play Clinton, Sarah Paulson will play Linda Tripp, and Booksmart break-out Beanie Feldstein will play Monica Lewinsky, who has signed on as a producer for the series. — Dan Jackson
The Falcon and the Winter Soldier
Disney+, Fall
Finally, a scripted Marvel series that actually sounds essential: a team-up between Anthony Mackie's MCU character and Sebastian Stan's, both still reeling from the events of Avengers: Endgame. — JS
The Mandalorian
Disney+, Fall
The bounty hunter in a galaxy far, far away (who is single-handedly holding down Disney+'s original content) will return sometime this year. Hopefully there are enough Baby Yoda memes to hold you down in the meantime. — SB
Untitled Tina Fey/Robert Carlock Sitcom
NBC, Fall
Good news, The Good Place fans. (Or Cheers fans, we guess. Or Becker fans.) Ted Danson will not be leaving your TV screens for every long. He's back on NBC later this year in a new sitcom from 30 Rock creators Tina Fey and Robert Carlock. The familiar-sounding storyline as a billionaire who gets elected as Los Angeles mayor. It's not at all about Schmichael Schloomberg. — JS
UNSCHEDULED 2020 SHOWS
Alice in Borderland
Netflix
Netflix has dabbled in live-action anime and manga movies, but never a season of television. An adaptation of a manga series written by Haro Asō that ran in Weekly Shonen Sunday between 2010 and 2016 will be the streamer's first. Think of the premise as Sword Art Online, except for adults: Some salty high school boys get transported to the Borderlands, where they have to play survival video games to stay alive. Notably, Alice in Borderland is directed by Shinsuke Satō, who made Netflix's actually pretty good live adaptation of Bleach, so we expect it to deliver. — LB
The Boondocks
HBO Max
Aaron MacGruder's hilarious Adult Swim anime-inspired staple is getting rebooted for HBO's streaming service on a two-season order and a 50-minute special. Details are light, but we do know that Granddad and his grandsons, Riley and Huey, will have to deal with the neo-Nazis that have established a tyrannical regime in their comfortable suburb. The Boondocks never tiptoed around its bold leftist and racial politics, and we can't wait to see what's in store with MacGruder back as showrunner after stepping away from Season 4. — LB
Brave New World
USA Network
We all read it in that one class in school, or maybe you skimmed it instead, or maybe you didn't read it and were just lucky with your guesses on all the pop quizzes. But now it's about to be even easier to experience Aldous Huxley's groundbreaking sci-fi dystopia of Brave New World, thanks to a new 10-part miniseries starring Demi Moore and Alden Ehrenreich (Solo: A Star Wars Story, Hail Caesar!) coming later this year. Set in a future where monogamy, money, and history are outlawed and everyone gets all the drugs and sex they need to stay happy, Brave New World swiftly reveals its aspirational utopia to be anything but. — ES
Bridgerton
Netflix
It's a big year on Netflix for Shondaland! An Anna Delvey series, an adaptation of a Pulitzer Prize-winning book on the Great Migration, former CEO of Reddit Ellen Pao's Silicon Valley memoir — and this, Bridgerton. Based on the historical romance book series (eight novels and three novellas) written by Julia Quinn, Bridgerton the Netflix TV show will center on debutante Daphne Bridgerton (Phoebe Dynevor) hitting the marriage circuit in early 1800s England and her whirlwind romance with bad boy duke Simon Basset (Regé-Jean Page). Plus, Dame Julie Andrews plays a high society gossip columnist. — LB
Cursed
Netflix
Based on the comic series by Thomas Wheeler and legendary illustrator Frank Miller (300, Sin City, Batman: Year One), Cursed turns the King Arthur legend on its head, positing that maybe it was Nimue, the fabled Lady of the Lake, who wielded the mythic sword Excalibur. When her dark magic abilities force her to leave her Druid village, young Nimue (Katherine Langford) teams up with a mercenary named Arthur (Devon Terrell) to fight against the Red Paladins and their ruthless leader Uther Pendragon. — ES
The Good Lord Bird
Showtime
Expect star Ethan Hawke to be at his self-righteous best as militant abolitionist John Brown in this limited series based on the 2013 novel by James McBride. The book is told from the perspective of a teenage slave (played here by Joshua Caleb Johnson) who joins Brown and his supporters in the bloody, tense period leading up to the American Civil War. Daveed Diggs, as Frederick Douglass, and Lodge 49's Wyatt Russell, as future Confederate general and Robert E. Lee confidante J. E. B. Stuart, also star. — AS
Maniac Cop
HBO
Nicolas Winding Refn, fresh off the visually stunning and wildly overlooked 2019 Amazon Prime crime thriller Too Old to Die Young, adapts William Lustig's gory 1988 slasher cult classic as a (no doubt) visually stunning miniseries. — JS
Nine Perfect Strangers
Hulu
If Big Little Lies Season 2 didn't hit like you wanted it to, Nine Perfect Strangers might just fill that void. Not only is it another adaptation of a book by BLL author Liane Moriarty, it brings back BLL showrunner David E. Kelley and Nicole Kidman. Kidman stars as the director of a wellness resort where nine strangers check in for a 10-day retreat that doesn't turn out to be like what any of them expected. — SB
The Old Man
Hulu
Jeff Bridges, a major movie star who has yet to make a play for prestige TV glory, stars in this thriller series about a retired CIA officer who wants to live "off the grid." But — you guessed it — he keeps getting pulled back into the shady world he thought he left behind. It's adapted from a novel by veteran genre writer Thomas Perry, and also features John Lithgow, Amy Brenneman, and Alia Shawkat in supporting roles. Think True Grit meets The Americans. — DJ
Ratched
Netflix
Nurse Mildred Ratched, the terrifying, tyrannical head nurse of One Flew Over the Cuckoo's Nest, will go down in history as one of pop culture's greatest villains. And what's a villain without a compelling origin story? The Ryan Murphy-produced Ratched, which stars Sarah Paulson, naturally, will chart the titular nurse's beginnings and rise to power, starting in 1947 and following her on her journey through the mental healthcare system.— ES
The Right Stuff
Nat Geo
This isn't the first time that Tom Wolfe's novel about the first Americans in space, known as the Mercury Seven, has been adapted for the screen, but it is the first miniseries based on the work. The Right Stuff takes an exhaustive, anti-nostalgic look at what was the country's first reality show, as the seven astronauts and their families were made into instant celebs because of the insane, amazing things they were about to do. The series will follow the crew from their spacecraft tests in the Mojave Desert all the way to orbiting around our planet. — ES
Selena: The Series
Netflix
A biographic series about the life and rise to superstardom of legendary Tejano singer Selena Quintanilla. Christian Serratos of The Walking Dead fame will take on the tragic titular role in this miniseries, which is produced in part by the late singer's family to offer a more well-rounded telling of her life, as opposed to the recent Telemondo series El Secreto de Selena, which focused largely on her 1995 murder. — SB
(Watch the teaser)
Space Force
Netflix
In summer 2018, President Trump announced that he was creating a sixth branch of the military: the space force for… "space-related tasks." Because of how absurd that sounds, showrunner Greg Daniels (The Office, Parks and Recreation) and Steve Carell teamed up to write and produce a workplace comedy imagining what the hell the government staffers went through trying to put that galactic team together. Carell also stars, with John Malkovich and Ben Schwartz in other leading roles. — SB
(Watch the teaser)
The Stand
CBS All Access
Perhaps no Stephen King book has been called "unadaptable" more than his cinderblock The Stand, and considering how well it went the first time, that may very well be true. That doesn't mean we'll stop trying, and, with the world looking more apocalyptic by the day, maybe there's no better time than now. King himself is directly involved in this adaptation, which will star James Marsden, Amber Heard, Whoopi Goldberg, and Alexander Skarsgård as the villainous Randall Flagg, who plots a hellish takeover of a world ravaged by a catastrophic plague. — ES
Uptown
BET
This three-part miniseries documents the story of the iconic Uptown Records, which helped launch the career of huge names in R&B and hip-hop like Mary J. Blige, Notorious B.I.G., Sean "Diddy" Combs, and others. Casting has been kept under wraps, so it's unclear which label signees will be portrayed, but founder Andre Harrell is on as executive producer so this will offer up an insider's look. — SB
Utopia
Amazon Prime
While this project, an adaptation of a 2013 British series about a group of young adults who come into contact with a potentially world-altering graphic novel, was originally ordered to series by HBO back in 2014 but eventually fell apart over budget issues. It's since found its home at Amazon with Gone Girl and Sharp Objects writer Gillian Flynn still at the helm. Sasha Lane, Rainn Wilson and John Cusack will play some of the individuals who get pulled into the larger conspiracy that surrounds the comic. — DJ
Y
FX
This troubled adaptation of Brian K. Vaughan and Pia Guerra's Eisner Award-winning comic-book series Y: The Last Man follows Yorick Brown and his pet monkey, Ampersand, the only males left on Earth after a mysterious event causes all mammals with a Y chromosome to suddenly perish. Yorick travels this strange new reality and survives multiple assassination and kidnapping attempts, thanks to a group of fierce women trying to figure out why he survived and whether they can save their species. Despite a change in showrunners, Vaughan says the series will still debut this year. — ES